SJFMC in your Community (Outreach)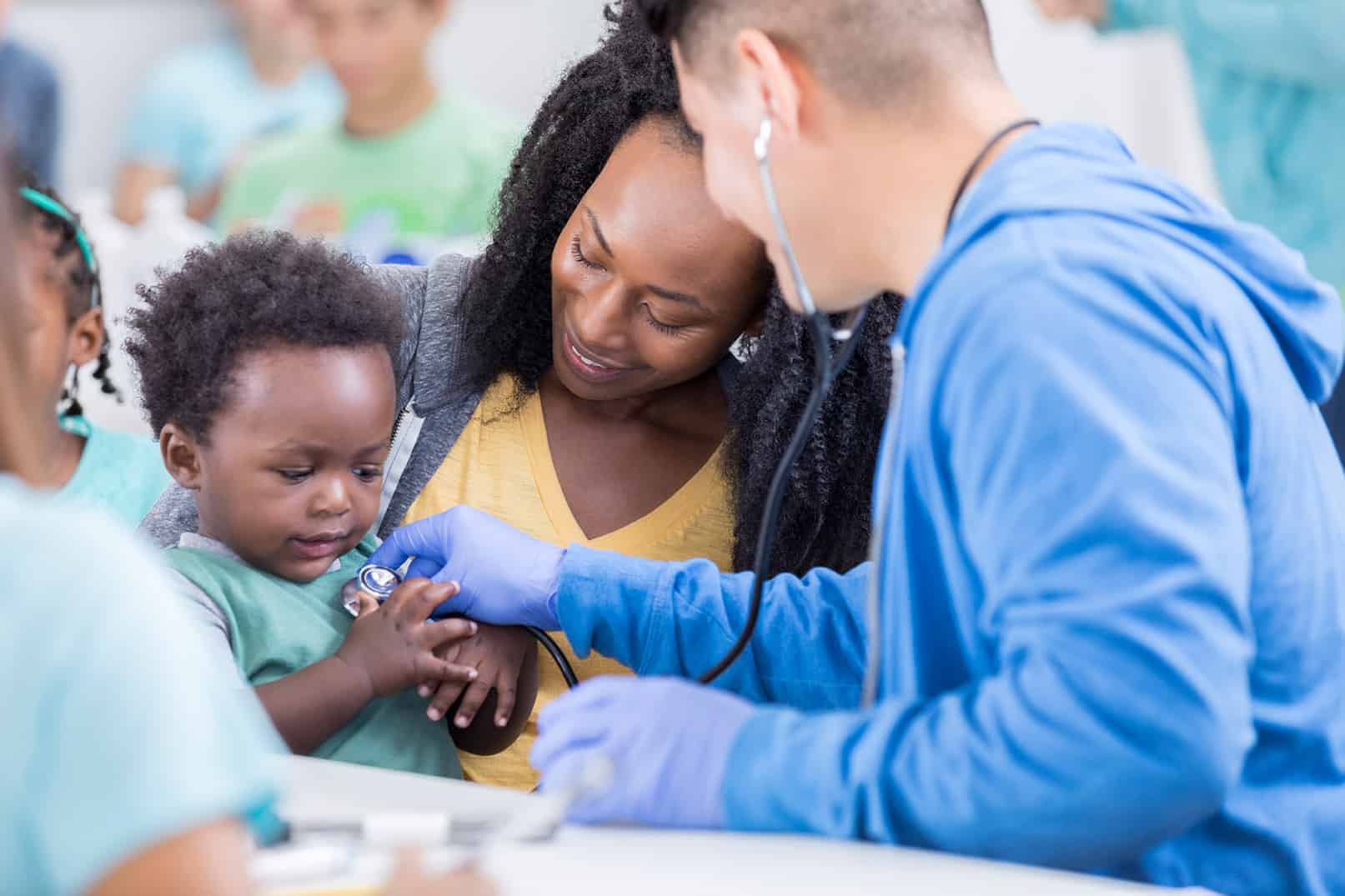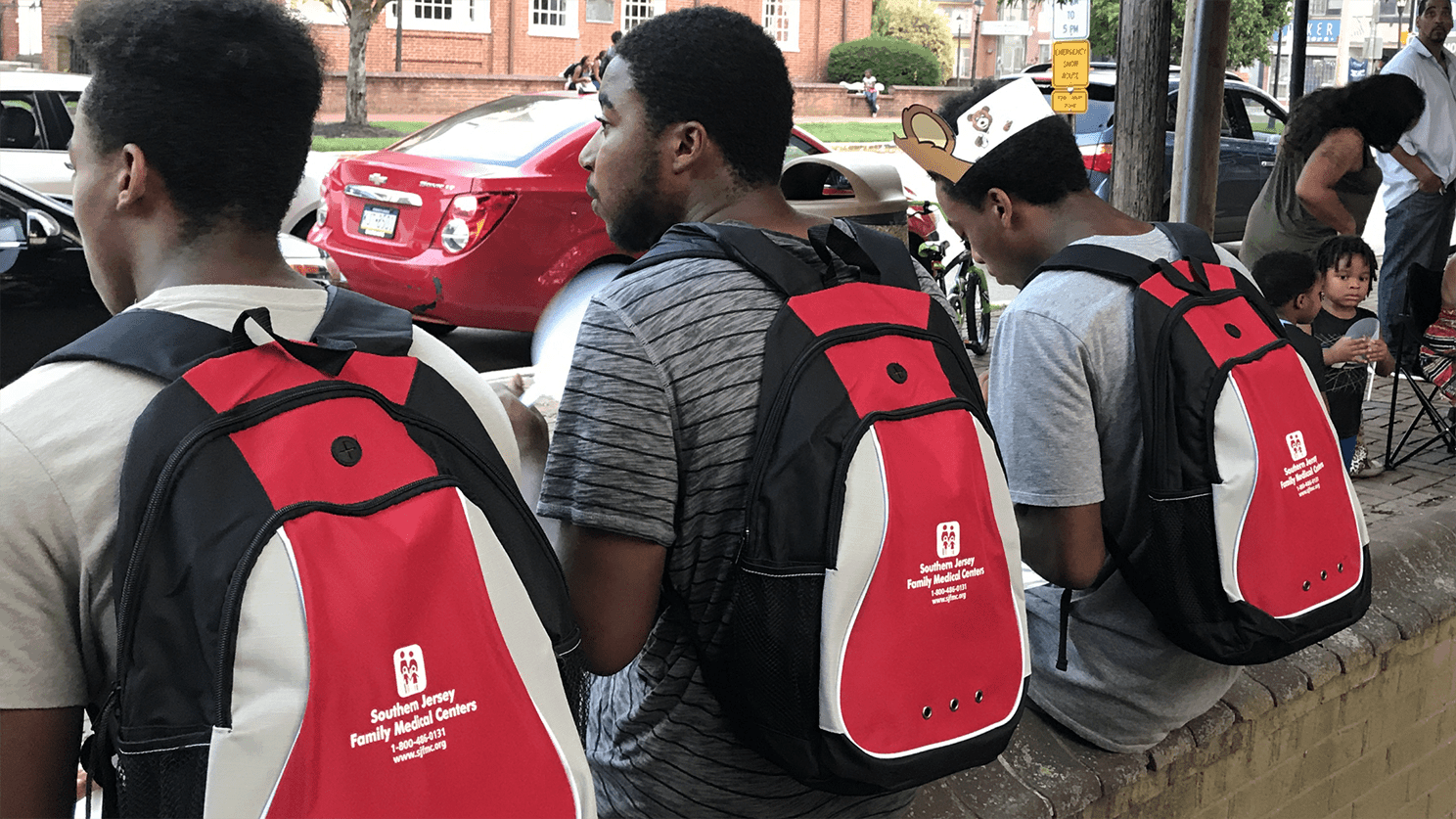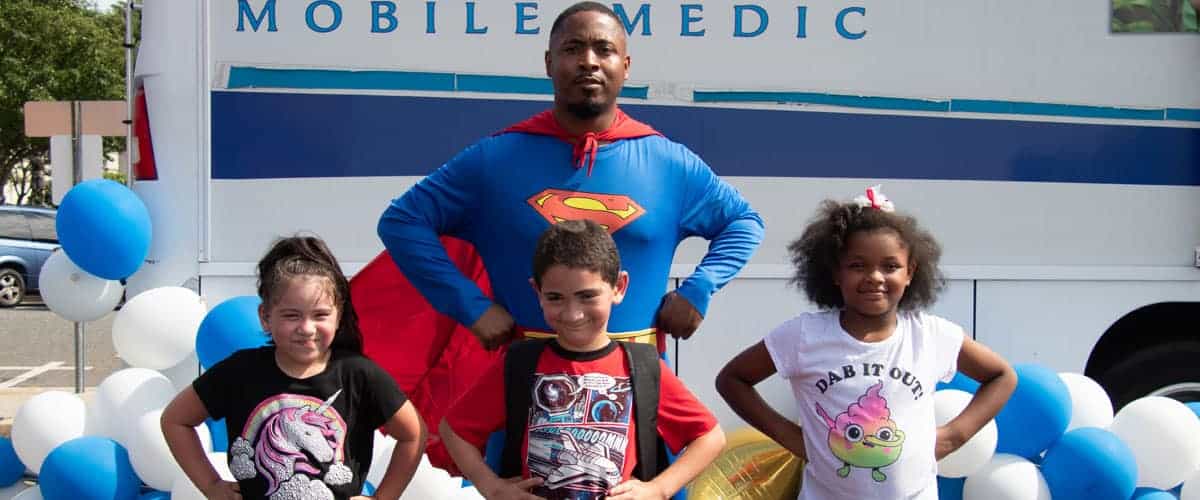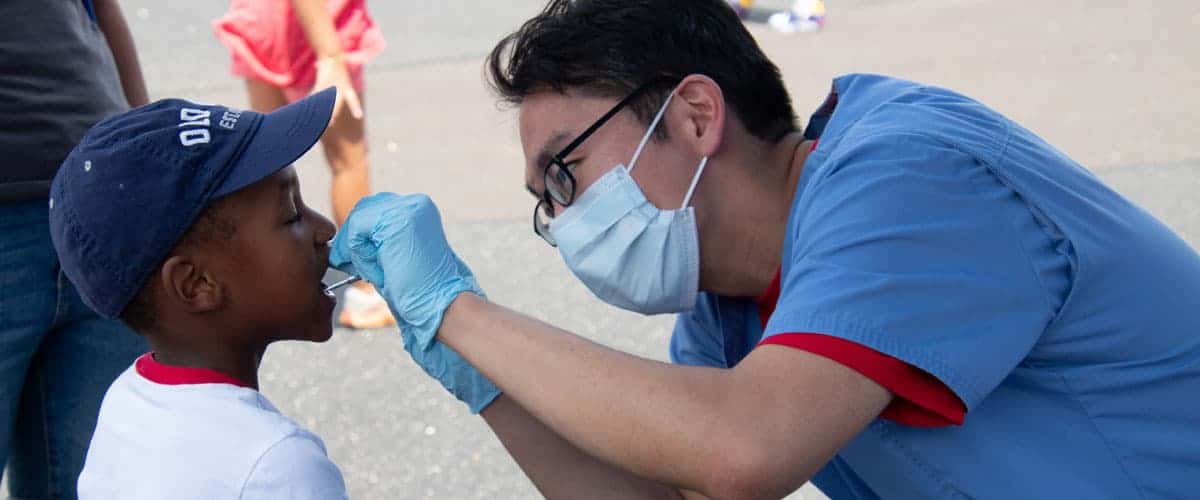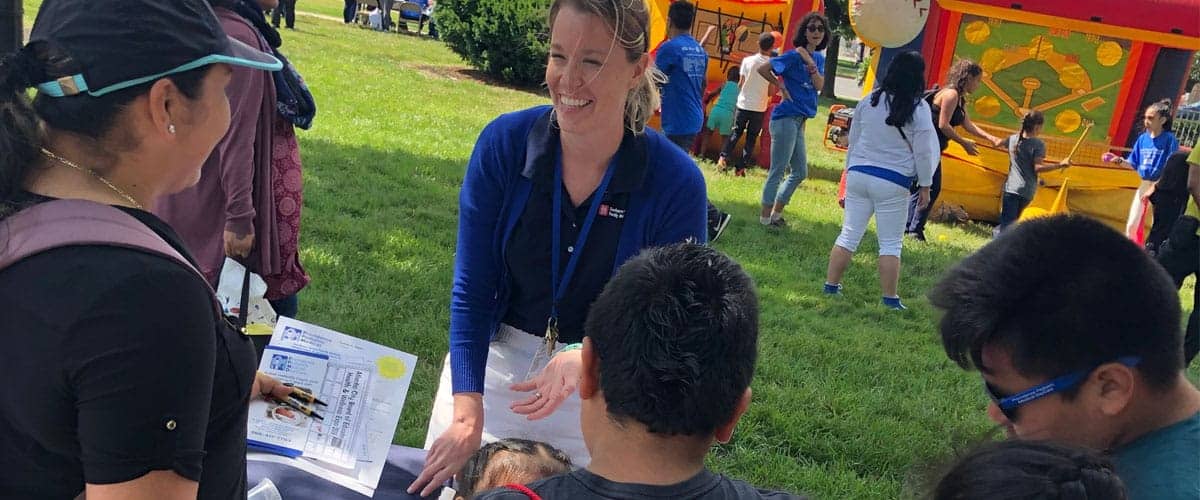 Baby boy grabs medical volunteer's stethoscope during exam
Southern Jersey Family Medical Centers is committed to strengthening access to quality healthcare services for SJFMC patients and the communities we serve. We provide free health screenings, health education, and connect people with much-needed resources from health care to social services, translation, transportation, care management, and beyond. SJFMC holds free health festivals in Atlantic, Burlington, and Salem Counties each August during National Health Center Week complete with health screenings, community partners, food, entertainment, and book bag giveaways before the start of the school year. We also proudly participate in a variety of health fairs and community events throughout the year. You can request outreach at your next event in the following two ways:
SJFMC Community and Patient Engagement Team
Our CAPE team connects the community to our wide array of health services but also with domestic violence services, social services, and community partners that can provide assistance or care. The CAPE team can provide health education services and perform health screenings at your event.
Mobile Medic
The SJFMC Mobile Medic visits area schools, community outreach centers, senior centers, block parties, etc. Free, noninvasive health screenings include blood pressure checks and dental screenings. Additional health screenings are available upon request. To request SJFMC Outreach services at your next event, click below:
Mobile Medic
Health Information and Screenings