Join Our Team
Since 1977, Southern Jersey Family Medical Centers has provided quality care to Southern New Jersey while breaking through financial and cultural barriers to meet the needs of our communities.
Do you want to make an impact on your community? Then SJFMC may be the right fit for you. We are continually searching for talented candidates with the highest level of professionalism to join our team. At SJFMC, you'll be able to utilize your passion for patient care to make a positive impact while serving those most in need of your service.
Choose SJFMC...I did!
It is rewarding…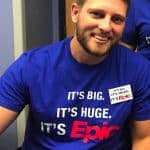 Just knowing how many people we are helping puts a huge smile on my face. I love working for a community health center, it is rewarding!
Matthew White
Applications Analyst Corporate, 3 years
I am living proof…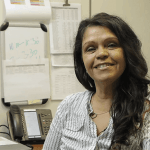 "I moved from an entry-level position to a career as a manager in the corporate office. I am living proof that with hard work and dedication, you can climb the corporate ladder and improve your quality of life."
Elba Goyco
Revenue Cycle Manager, Corporate- 31 years
Knowing their lives are better…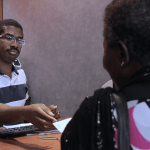 "I have the opportunity to improve the lives of people who live in my community. Knowing their lives are better because of the quality care they receive at SJFMC makes me feel great."
Randy Pruden
Financial Counselor, Burlington- 5 years
We truly improve our patients' lives…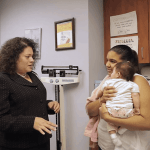 "I had a family member that was not insured and received limited medical care until she found SJFMC. This health center not only became her primary care provider, but her partner in wellness. I work at SJFMC because we truly improve our patients' lives for the better."
Connie Moreno
Interpreter/Patient Advocate, Buttonwood- 6 years
Nothing more rewarding…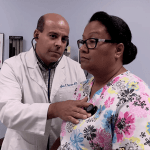 "I love working for a Federally Qualified Health Center. There is nothing more rewarding than improving the lives of SJFMC patients."
Juan Bejaran, MD
Internal Medicine Physician, Hammonton/English Creek- 22 years
They gave me an opportunity…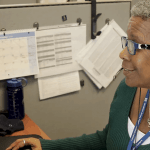 "SJFMC took a chance in hiring and training me. They gave me an opportunity to learn a new occupation. SJFMC truly represents its mission and cares for people, both patients and employees."
Sarah Pettus
Lead Patient Access Representative, Burlington - 15 years
You are valued…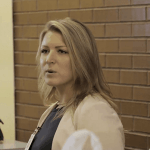 "You are valued as an employee at SJFMC. We offer multiple different ways for you to gain tuition reimbursement and professional development opportunities so that you can move up. Your hard work actually pays off."
Krista Gross
Director of Human Resources, Corporate- 7 years
You will enrich your own life…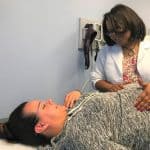 "My desire for all women to have access to excellent health care motivates me to do my best for my patients. Join me in providing quality care to residents across southern New Jersey. You will not only improve their lives, you will enrich your own."
Judith Ruffin, MD, FACOG
Medical Director, Women's Health- 2 years
Make a Positive Impact with Southern Jersey Family Medical Centers
We provide a rewarding and challenging work environment, state-of-the-art facilities and a very competitive benefits package.
Medical
Dental
Vision
Prescription
Life Insurance
Healthy work/life balance
Generous paid time off
Floating/paid holidays
Competitive wages
Tuition Assistance Program
403(b) Retirement Plan with company contribution
SJFMC employees may also be eligible for loan repayment programs through the National Health Service Corps and the New Jersey Primary Care Loan Redemption Program.
Available Job Opportunities
If you don't see the job you are looking for,
please submit your resume
. We will certainly keep you in mind and contact you if a job becomes available that matches your background.
Please note: Email confirmation receipts are sent upon completing the online application. Phone calls and emails through our Contact page regarding employment opportunities may not be returned.
Nursing Students
SJFMC supports advance practice nursing students enhancing their education through clinical experience. However, due to limited resources, we are not able to accommodate every request for clinical placement.
If you are an APN student interested in clinical placement opportunities at any of our centers, first contact your school to determine if SJFMC has an affiliation agreement on file with your program.
• If there IS an affiliation agreement between your program and SJFMC, please fill out this application for the Clinical Preceptor Program. Be sure to include a cover letter explaining your career goals and why you are interested in SJFMC.
• If there IS NOT an Affiliation Agreement in place, please have a representative from your school reach out to us at Careers@sjfmc.org.
Please note that the application deadlines are July 1 for fall, November 1 for spring and March 1 for summer. No phone calls please!