Need a Referral or Care Outside of SJFMC?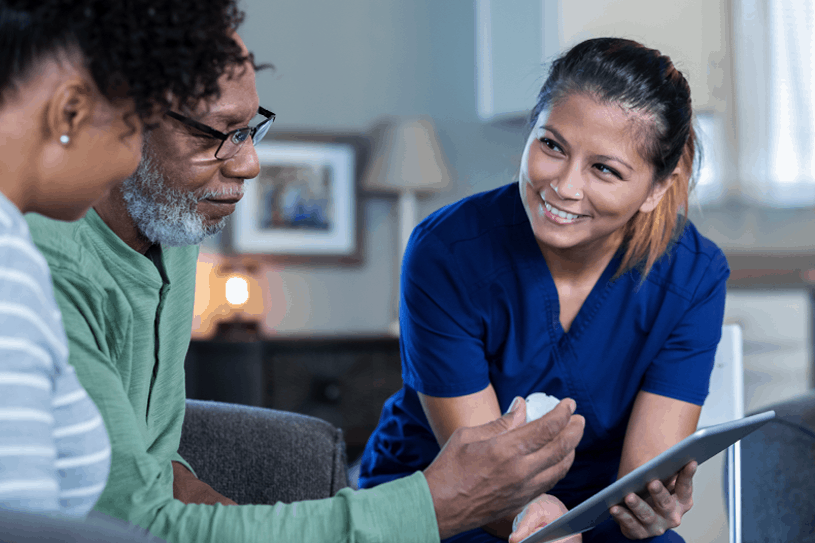 As a Patient-Centered Medical Home, we focus on your care everywhere you go.
Our team follows your health care the whole way through. Whether you need medical, dental and behavioral health care at SJFMC or need care from a specialist outside of our health center or emergency department, we can help. We coordinate your care by ensuring you get timely appointments with specialists, follow care plans, and understand your treatment and medications.
Need a referral for specialty care outside of SJFMC?
Our team will follow up on your referrals, making sure your appointment is timely, that your specialists have your care summary before your visit and that your physician receives your specialist's recommendations.
How to get a referral?
Ask your primary doctor at your next visit, call 800-486-0131 or submit a referral request in MyChart.
Have you been to the emergency department or were you admitted to a hospital?
If you are seen in the emergency room or are admitted to the hospital, your SJFMC provider will make sure the physician seeing you in the hospital has your health information. Likewise, when you are discharged, your care team will review your hospital stay, make sure you return for follow-up and understand how to call if you have questions about your treatment or medications.
What to do when you get to the specialist?
Make sure you provide the specialist with your SJFMC provider's contact information. Give them your SJFMC Primary Care provider's phone number (800-486-0131) and fax number (609-704-5616).
Remember to update your SJFMC provider at your next office visit.
If you see a specialist, visit the emergency department or are admitted to the hospital, make sure to let your SJFMC provider know. They can follow up and coordinate your care.
Access our patient portal to talk to your provider and make requests.
You also have access to MyChart, a patient portal, an online tool, where you can view your health records, request prescriptions or referrals, or talk to your provider anytime. If you don't have access to MyChart, ask our SJFMC team at your next visit or call 800-486-0131.