April 30, 2019
SJFMC AND THE AC LINKS TEAM UP TO PUT FRESH PRODUCE ON LOCAL PLATES Sweet potatoes, mushrooms, collard greens and kale were just a few healthy favorites given out in sacks and bunches during our farm stand in April at the Merle Pavilion. The event, in collaboration with the Atlantic City chapter of the Links Inc., is part of the SJFMC Farmacy program, making fresh produce the medicine for a healthy soul. About 150 families received bags full of fresh produce at the event. The program, aimed at improving health outcomes through healthy eating, will continue at SJFMC next harvest season.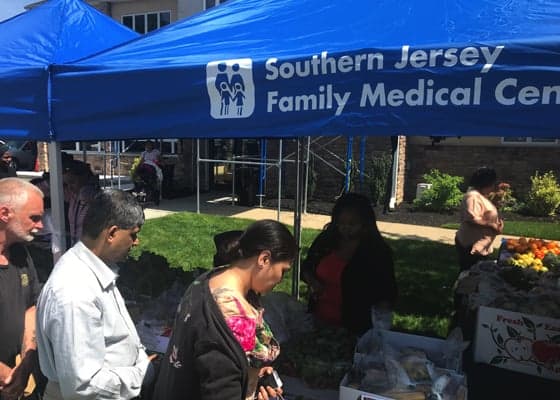 May 22
SJFMC participated in the Atlantic City Regional Stand Down event, held at the All Wars Memorial Museum in Atlantic City, NJ. Our staff distributed much-needed health information to homeless veterans' households.
June 14
SJFMC staff participated in Wear BLUE
Day
as part of the year-round 
Wear BLUE
awareness campaign created by the
Men's 
Health Network to raise awareness about the importance of male health and to encourage 
men
 to live longer and healthier lives. The event also aimed to get women involved to encourage men to do so.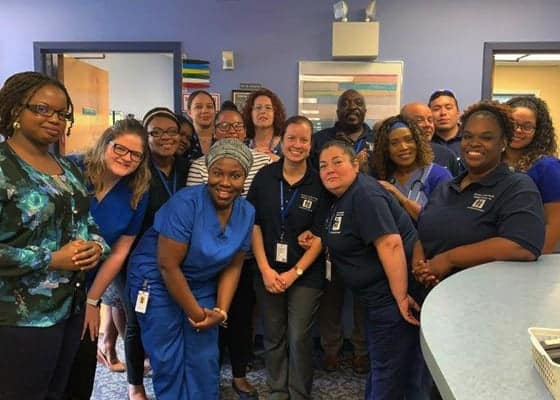 June 14
The Outreach Team hit the streets of Burlington, stopping in barbershops to distribute goodie bags to local men. The push, in partnership with the Burlington Department of Health, was part of Men's Health Awareness Month.
June 14
Check out this smiling face, Patient Engagement Manager Stephanie Weaver, at the Atlantic City Board of Education's Health and Wellness Expo. The event at O'Donnell Park connected community members with valuable health information to protect their families.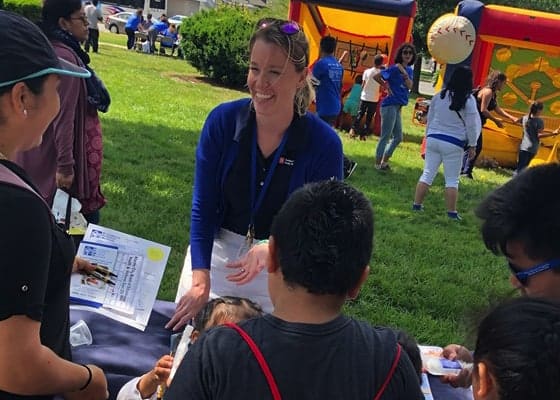 August 23 
Burlington County seniors received blood pressure screenings and valuable health information at the Doreatha Campbell Senior Complex in Willingboro.