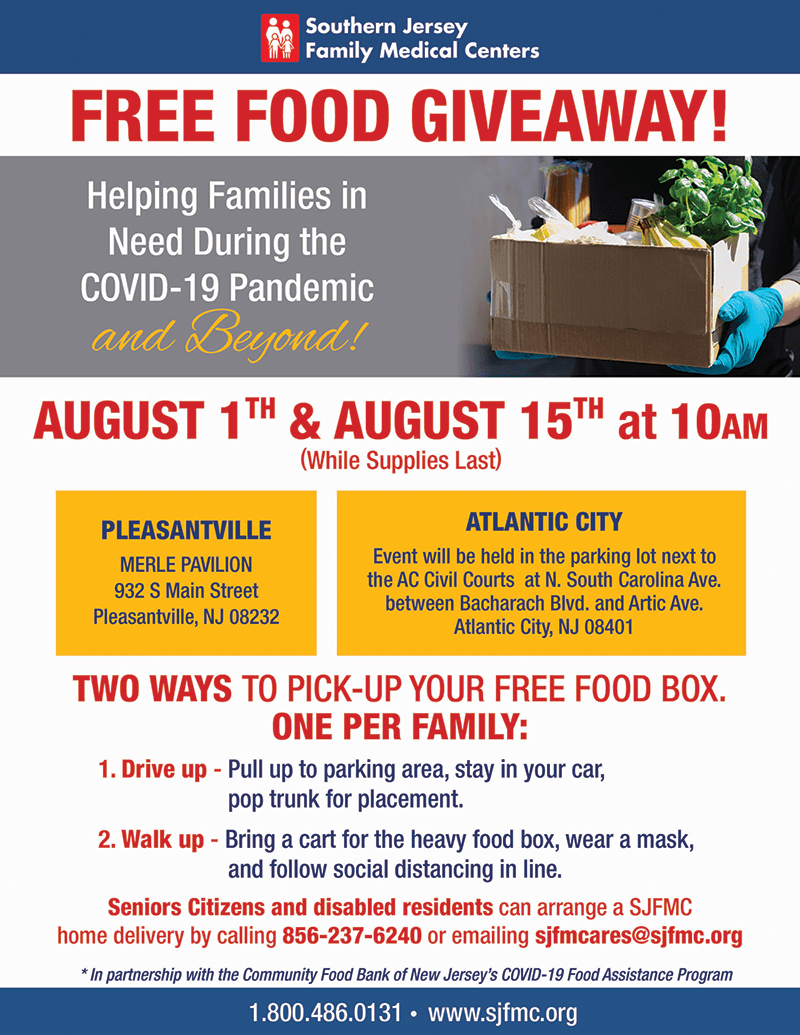 SJFMC is helping families in need during the pandemic and beyond with free food giveaways at our Pleasantville and Atlantic City Health Centers.
August 15 at 10 am at two SJFMC locations:
Merle Pavilion
932 S. Main Street
Pleasantville, NJ 08232
Atlantic City Event will be held in the parking lot next to the AC Civil Courts at N. South Carolina Ave. btwn Bacharach Blvd and Artic Ave. Atlantic City, NJ 08401
Two ways to pick-up your free food box.
One per family:
Drive up-Pull up to parking area, stay in your car, pop trunk for placement.
Walk up – Bring a cart for the heavy food box, wear a mask, and follow social distancing in line.
Senior Citizens and disabled residents can arrange a SJFMC home delivery by calling 856-237-6240 or emailing sjfmcares@sjfmc.org
*In partnership with the Community Food Bank of New Jersey's COVID-19 Food Assistance Program. Food will be distributed on a first come, first served basis.